And again it's time to say goodbye because one of your colleagues is leaving the team. That's never easy – regardless whether it's because of retiring, switching to another company, going on parental leave or traveling around the globe.
Yet, saying goodbye can also be an opportunity to express one's gratitude and appreciation for that very colleague. And even if the occasion is a sad one, that can transform it into something nice and personal.
To keep each other in best memories works best with a super personal farewell gift!
Below, we've put together an overview with some ideas:
Personalized Farewell Book
With Books4Memories you can quickly and easily create books together as a group. Collect anecdotes, personal wishes, images and more. So give your parting coworkers a proper send-off by creating a personalized Farewell Book!
The book is created online and can be shared via link (so it also works perfectly for remote teams). Or you order a printed copy which can be handed over in person and will surely get a special place in the bookshelf of your colleague.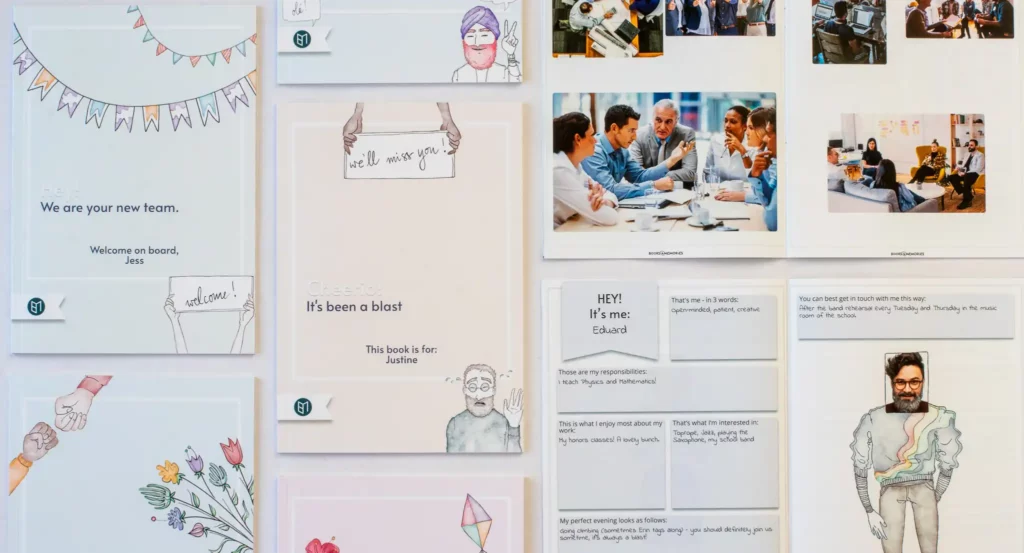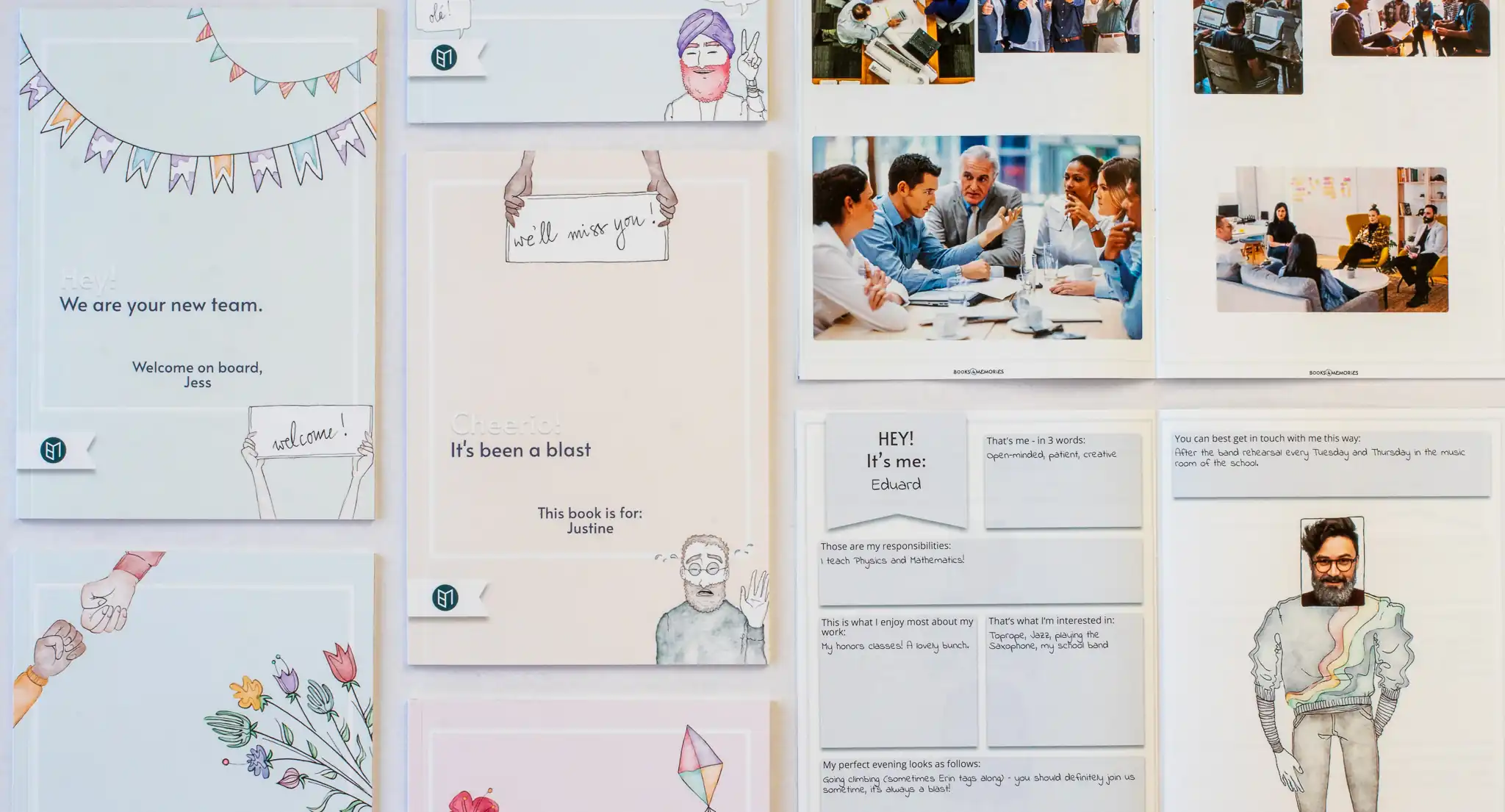 Just give it a try – it's free! And only costs when you want to have it stored long-term or get a printed copy.
Personalized Objects with images
Another popular gift are for instance objects that got personalized by printing images on them. And these objects can be literally everything by now: Bed covers, wall tattoos, stuffed animals, mousepads, … everything! But, some of those mentioned may be weird to gift. So something that always works well is for instance a mug with a team photo. Everybody uses mugs, may it be for coffee tea or a warm milk with honey in the winter.
Gift hamper
As you know, the way to a person's heart is through their stomach. And so, everybody is happy about a nice selection of foods and beverages. In the best case, you compose it individually in order to pay attention to the specific preferences and tastes of your colleague. You know, some love olives – others not so much.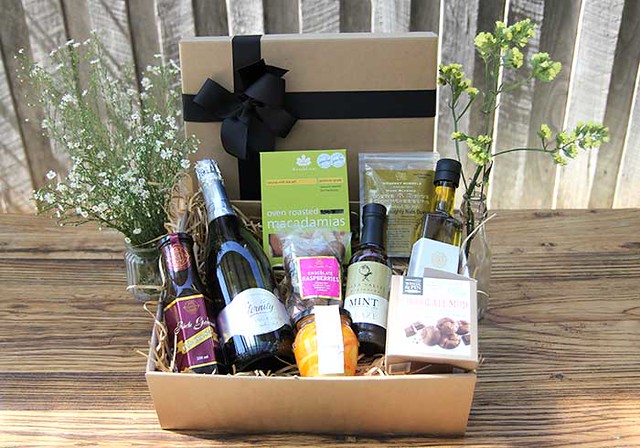 To round up a gift hamper, it's best to also add something very personal. That's usually a greeting card signed by everybody – but could as well be also a farewell book to add a very special personal note.
Cash gifts or vouchers
Economists teach us that cash gifts are the best gifts because they are the most efficient form of giving. Well, yes. But also a rather impersonal one. There are of course situations in which giving cash gifts or vouchers makes sense, like when a colleague goes on parental leave and you want to support them in this special situation. But, in order to not be fully practical-transactional, it's best to also combine this gift again with something personal like a card, a printed baby-romper or a friendship book.
There are many reasons why a coworker leaves the company. Whatever the reason is, show them some love with a little gift that says thanks and good luck. This simple gesture makes the person leaving feel special which could one day be beneficial to you professionally or personally.
With that said, I hope you managed to find something useful from the list above. That concludes our list of farewell gifts for your colleagues.
Thanks for reading!